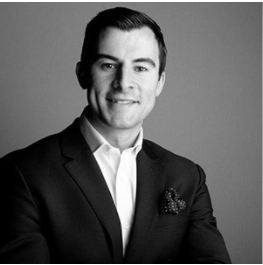 The NAPB was formed 8 years ago to drive up standards in the cash buying sector. Clients often meet professional buyers during difficult situations in life. They help people with financial problems, after divorces, the deaths of loved ones and many more. The NAPB realises how important it is that you can sell your home to someone you can trust. All members of the NAPB must adhere to a Code of Practice and be a part of The Property Ombudsman scheme. In this instalment of the 'Meet the Buyer', we're meeting Jason Harris-Cohen of Open Property Group.
You can find out more about them and all of our members at www.napb.co.uk/members
Who are you, what's your background?
Open Property Group is a family-run business, comprising professional cash property buyers, experienced real estate investors, Landlords, estate agents and property managers. Our directors have bought and sold more than 2,000 properties over the last 15 years.
Where is your company based?
Open Property Group's busy office is located in Gerrards Cross, Buckinghamshire. Our central location means we can invite potential sellers and business partners to visit us in person, providing valuable peace-of-mind.
Where do you purchase property?
Our interests are nationwide, therefore there is no geographical barrier in terms of where we purchase. We will buy any property in England and Wales, supported by a network of trusted RICS surveyors and national agents.
What are your company's core values?
Open Property Group always sets out to be fast and fair. We pledge to be the quickest property buyer in the market and we run our business totally transparently so sellers always feel informed and in control.
Do you have customer reviews online?
Open Property Group is proud to say 100% of reviewers on Feefo have rated us positively – with 'excellent' (94%) or 'great' (6%) ratings, while we score 4.5 stars on Google at the time of writing.
What are the company's biggest challenges?
Our challenges are probably shared by fellow members of NAPB. We work hard to communicate our professional, accountable credentials to sellers but we have to undo the damage less reputable operators inflict on the cash buying sector. Moreover, the challenge is finding new marketing channels to access homeowners who favour certainty of sale over getting the highest potential price.
What's the key to running a successful property business?
Being honest with sellers, being responsive and being generous with advice – these qualities will always stand you in good stead. Of course, this approach has got to be backed up by relevant, expert property knowledge.
Where do you see the Professional Property Buyer industry going?
I believe there will be increased regulation, whether by the FCA or CMA, compliance is forever increasing, and this is now a sector with an increasing market share due to the sheer number of operators.
 We expect to close the gap on High Street agents as fall-through rates rise and sellers look for certainty.
What's the most unusual property you have bought?
Most properties which we purchase are interesting to say the least! The most unusual property must have been a park home. We do not typically purchase them, however, due to various lockdowns and staycations, we couldn't refuse!
Any other comment you would like to make:
While the property industry isn't officially regulated, Open Property Group is proud to play a part its voluntarily raising industry standards. It's vital that home movers feel they can trust their property partners – that's why we're happy to operate within The Property Ombudsman's Code of Practice.
Thank you Jason for your time!
Please click the logo to go to the website: