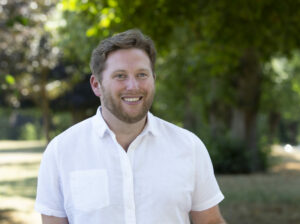 Companies offering professional buying services help thousands of people every year. In the light of a difficult situation, a house can become a burden. Quick sale companies can enable you to move on as fast as possible, sometimes you can finish transactions within days. There's a catch though; The quick house sale market is unregulated at the moment, which means you need to make a smart decision about which quick sale company you're going to choose. Choosing a member of NAPB will give you peace of mind, as the members strive to provide the highest standards of customer service as well as a fair code of practice. Today in a Meet the Buyer series we meet Cormac Henderson of Spring from Croydon.

Who are you, what's your background?
Spring is the continuation of the vision of Cormac Henderson, the founder of one of the UK's original house buying companies, National Property Trade. With the culmination of over 15 years of experience, Spring has the largest and most reliable funding of any home buying service.
Where is your company based?
Spring HQ is based in Croydon, Surrey.
Where do you purchase property?
Spring purchases properties in any condition, and in any location in England, Wales, Scotland
What are your company's core values?
Spring frees consumers from the uncertainty and stress of selling their homes by buying their property for a fair price on a date of their choice, providing transparency and personalised guidance throughout their transaction.
Do you have customer reviews online? 
Trustpilot: https://www.trustpilot.com/review/springmove.co.uk
What are the company's biggest challenges? 
Increasing general consumer understanding while shifting certain historical perceptions due to some unprofessional operators in the sector.
What's the key to running a successful property business?
Providing our customers with excellent service that gives greater control over their home sale, an easy process and the trust and transparency customers deserve from a company that is helping with such an important transaction.
Where do you see the Professional Property Buyer industry going?
We expect to see increased choice for consumers along with increased regulation and raising of overall standards with the industry. And, with demand for increased digitalisation and homeowners wanting to get their lives back on track post-pandemic, a Spring sale gives speed, control and certainty for their onward move.
Thank you for your time Cormac!
Please click on the logo to visit the website