We are back with an interview that gives us an extraordinary opportunity to get to know the people behind the business. The National Association of Property Buyers (NAPB) has been supporting the most trusted buyers in the country for over seven years. Their dedication and expertise allow for quick and trustworthy home sales. In today's chapter, we meet Steven Chamberlain of UK Homebuyers.
Who are you, and what's your background?
We are UK Homebuyers Ltd, a cash buying property company who specialise in buying properties quickly and efficiently. We have been trading for 13 years and have over 40 years of experience within the property industry.
Where is your company based?
Our head office is located in Solihull, just outside Birmingham.
Where do you purchase property? 
We purchase property nationally and have a team of experts located around the country. We purchase property in any condition, in any area.
What are your company's core values?
Honesty and integrity. We understand how stressful selling your property can be, so we make sure we are honest with our customers throughout the process, with clear lines of
communication. We are contactable 24/7, 7 days a week.
Do you have customer reviews online?  
Trustpilot: https://uk.trustpilot.com/review/ukhomebuyersltd.co.uk
Google: https://bit.ly/3l7WkgQ
What are the company's biggest challenges?
The property market trends and changes would be our biggest challenge. Although we can predict what we believe will happen in the property market, we can never be certain of how adverse
changes will affect the sector.
What's the key to running a successful property business?
Knowledge and experience of the industry. With over 40 years of experience within the team, we pride ourselves on being able to provide advice and guidance to our customers, with up-to-date
knowledge of the market.
Where do you see the Professional Property Buyer industry going?
It will continue to gather momentum, and become even more professional and the general reputation will improve as more vendors gain confidence in our services
What's the most unusual property you have bought?
10 Burton Road, Carlton, NOTTINGHAM, NG4 3DF – photos attached.
The property was sold on to Gedling Borough Council. The property itself was unusual and it was surrounded by council-owned buildings / carparks. It was considered an eyesore by the council who were desperate
to acquire the property.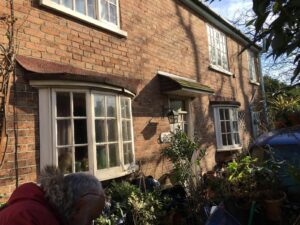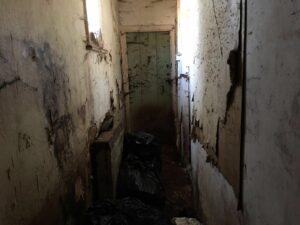 Any other comment you would like to make
To get in touch for a free no obligation cash offer, please either go to ukhomebuyersltd.co.uk or
call us on 0800 046 1193.
Thank you for your time!
Please click the logo below to go to the website