We are back with another interview which gives us a great and unusual opportunity to get to know the real people behind the businesses. The NAPB for over 7 years has been supporting the most trusted buyers in the UK. Their hard work and expertise helped many clients across the country sell their property quicker than ever before. In today's instalment of Meet the Buyer we proudly present Ruban Selvanayagam and James Durr of Property Solvers from London.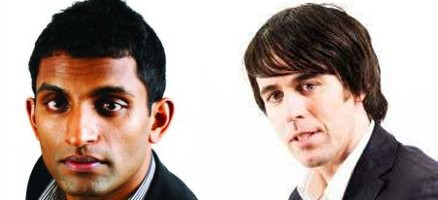 Who are you, what's your background?
Buy-to-let landlord and co-founder of professional property buying company and auction house, Property Solvers.
Where is your company based?
London
Where do you purchase property?
England, Wales and Scotland
What are your company's core values?
Exploring vendors real objectives to come to a real solution (quick cash sale, auction or 100% market value estate agency sale)
Do you have customer reviews online?
https://www.reviews.co.uk/company-reviews/store/propertysolvers-co-uk
What's the key to running a successful property business?
Genuinely helping vendors rather than "chasing the deal" (come what may) and staining the reputation of the sell house fast industry.
Where do you see the Professional Property Buyer industry going?
More vendors warming to the idea of a private, hassle-free sale
 What's the most unusual property you have bought ?'
A converted barnhouse.
 Thanks for the opportunity.
Thank you Ruban and James for your time!
Please click the logo below to go to the website: