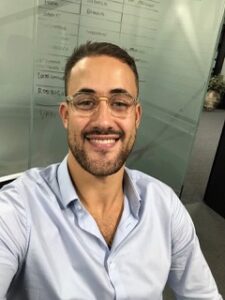 When the National Association of Property Buyers was set up, in 2013, it was keen to promote businesses providing great service in the 'quick sale' property industry. Now NABP is proud to represent nearly 50 of the most trusted property buyers in the UK, and the number is constantly growing. The NAPB helps property sellers decide whether selling to a professional cash buyer is the right path for them and gives advice about possible benefits as well as potential disadvantages. Today we meet Oren Kander of Sell House Quick Now.
Who are you, what's your background?
We are Sell House Quick Now, a property buying company who guarantees to buy any home, no matter the condition or the circumstances.
Where is your company based?
We are based in North London.
Where do you purchase property?
Anywhere in the UK.
What are your company's core values?
We pride ourselves on trust, honesty and transparency. Going above and beyond to ensure that we offer the best price on the best terms for your property.
Do you have customer reviews online? 
Yes Sell House Quick Now – Google Maps
What are the company's biggest challenges?
The biggest challenges we face are often logistical. We pride ourselves on speed which presents challenges on every deal especially as we complete a process in days that takes estate agents months.
What's the key to running a successful property business?
We think the key to running a successful property business is being open-minded. We buy any property in any condition anywhere in the UK and you have to be open to every opportunity.
Where do you see the Professional Property Buyer industry going?
We can only see it growing, the instancy of the internet has made the consumer expect speed, property buying companies bring that to property.
What's the most unusual property you have bought?
One of the first properties we ever purchased was a fire-damaged house in Sunderland, the previous occupant was at the time incarcerated for burgling his ex-partner's house, stealing a frozen pizza and setting his own house on fire. Breakups can be tough. 
Thank you Oren for your time!
Click the logo below to  visit the website