Today we are delighted to feature an article by industry expert Steve Rad
Taking property transactions to the next level with technology
Steve Rad, CEO and founder of Inventory Base, looks at the drawn-out nature of property transactions, discussing the resounding impact technology can have for all parties involved in the process… when used correctly.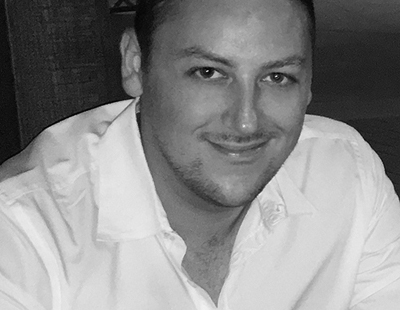 Although technology has become an omnipresent force in our personal and professional lives, there is still an ever-increasing demand for technology in the property industry, which is sadly lagging behind other sectors, and in some key business areas, too.
This is especially true in the home buying and selling process, which can at times be an infuriatingly protracted affair that most consumers would agree is unnecessarily slow, especially given the fact that all this powerful tech is close to hand. 
So why is it unnecessarily slow? Well, in theory, the technology exists to make drawn-out property transactions a thing of the past. The problem is that everything is broken up into smaller pieces. From the way in which we store and share property information to the way we communicate with one another, there are some serious deficiencies at play.
So how can we speed transactions up? And is technology the answer? Well, for each "fragment" of the process, technology will certainly improve things. But universal, end-to-end collaboration will be the difference. Let's take a look.

Collaboration is key
Speeding up property transactions is a topic that everyone is keen to discuss. It has been talked about, mulled over and planned for years, with a raft of solutions promising to be the answer. So far, nothing has stood out as truly end-to-end and dominated the market, though things are slowly but surely starting to come together.
At the heart of the wider debate is a simple idea. Most of the problems in the buying and selling of property are information problems. Maybe the information is hard to get hold of. Perhaps it takes too long. Whatever the case, stakeholders have to waste valuable time chasing. Even once you have the information you need, it can still be difficult to share that again.
Sharing information securely, especially sensitive information like identification and finances, is inherently difficult, but not impossible. Many promising solutions have come to the market but few have really taken the industry by storm. Ultimately, this is a fundamental concern for the industry as it is one of the main things making property transactions slow and opaque.
No matter how you look at it, property transactions are about connections. Connections between banks and borrowers. Connections between agents and conveyancers. Efficient information sharing is built on connections, some are technological and most are interpersonal. On the tech side, with everyone using different systems, methods and standards, updates on much-needed documentation is much slower than they need to be.
So how do we get everyone to work together on the property transaction? Many people with many years of industry experience have tried to get everyone on the same page, striving to make them connect seamlessly. But some people don't want to be on the same page, and this is where a significant amount of resistance comes from. Collaboration needs to be easy, with as few hurdles as possible.
The technology enabling collaboration
It's true that everybody wants the same outcome. Every stakeholder in the property transaction flow is pushing towards the same resolution so all parties eventually benefit. The biggest idea, one that has truly stood out as a potential solution to the age-old conundrum, is a centralised platform underpinning every aspect of the property transaction. An information hub, if you will, that enables the rapid exchange of data. 
With something like this, agents, conveyancers, homeowners, solicitors, mortgage brokers and more can continue to use the software and systems they feel comfortable using, but the connectors behind the scenes bring everything together.  
It's not going to be an overnight fix. It will be introduced in stages, starting with those who have the biggest role in any property transaction, like estate agents and conveyancers. Then, buyers and vendors are introduced before additional services like lending, utilities, moving and tradespeople are invited in.
Over time, the gaps and wait times will be gradually removed from play, making things noticeably quicker for everyone involved.
Proptech has it all wrong
When it comes to developing technology solutions for the property industry, one thing that appears to be misunderstood with alarming regularity is that the industry needs enabling, not disrupting.
People don't want to drastically alter the way in which they work or reinvent the foundations on which their practice is built, they want to continue doing what they do, only more efficiently and effectively.
What's more, an idea such as a central, underlying platform connecting the dots – which some leading proptech companies are busily working on – gives the consumer unparalleled oversight. With this transparency, they can see the whole process unfold in real-time from their smartphone or computer. This not only restores trust but puts the power in the hands of the buyers and sellers.
Steve Rad is the CEO of Inventory Base, an award-winning property inventory software and property inspection app. Steve is a technology enthusiast developing pioneering cloud-based software, marketing technology and ecommerce solutions for property professionals.
Part of an expanding family of inspection and reporting solutions developed by parent company Radweb Ltd, Inventory Base is used by a variety of industry professionals across the world, including property managers, housing associations, lettings agents, landlords, sales, conveyancers and inventory clerks. With an established reputation for innovative and feature-rich software, Inventory Base not only supports professionals in a range of property verticals but also enables the development of new revenue streams and service options through its technology.