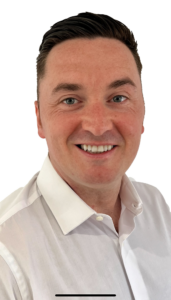 The National Association of Property Buyers (NAPB) was founded in response to a number of dissatisfied customers who had negative experiences with cash buyers. Its formation was driven by the recognition of the necessity to improve standards and practices in the unregulated professional property-buying industry. The NAPB now has over 50 members across the UK. Each member is committed to upholding the utmost standards of practice. Their hard work and passion have helped tons of people move houses and get on with their lives faster than ever before.
Today we meet David Stewart of My Local Property Buyer
Who are you, and what's your background?
I'm David and I have been involved in the Cash buying of properties since 2012. Previous to this I worked in Civil Engineering for 9 years and specialised in housing development design. You could say I have always had an interest in property and buildings throughout my career. Before My Local Property Buyer I was the Acquisitions Director at one of the largest Auction companies in the UK.
Where is your company based?
We are based in Glasgow, Scotland
Where do you purchase property?
We purchase properties anywhere in Scotland
What are your company's core values?
Trust, honesty, and transparency. We understand selling your property can be stressful and we want to make this as easy and straightforward as possible for you. We will take our time to understand every client's individual situation and how we can accommodate their needs.
Do you have customer reviews online? 
We are proud of the reviews we have on TrustPilot and Google.
What are the company's biggest challenges?
We see a lot of "We will buy your house for cash" companies appearing in Scotland every other month who don't actually purchase properties directly. They are effectively property sourcers who have come off the back of a 2-3 day property training course. They set up a website then try and agree prices with sellers and then sell the deal on to an investor so they aren't genuine cash buyers. We would never recommend using a company that isn't a member of NAPB to sell your property.
The other thing could be logistics. We always try and get our offer across to clients as quickly as we can but we do get enquiries from clients in the Highlands and Islands of Scotland that are a 6 hour+ drive away. This can be a little challenging at times.
What's the key to running a successful property business? 
I would say the key to this falls back again to the core values of the company. If you have trust, honesty, and transparency at the forefront of everything you do then everything else takes care of itself.
Where do you see the Professional Property Buyer industry going? 
I think there is always a place in the market for professional property buyers as sometimes sellers just need an alternative to the traditional sales routes so I can only see it going from strength to strength. With rising mortgage rates and current inflation rates in 2023, I believe more people will be looking for a quick sale in the near future.
What's the most unusual property you have bought?
I wouldn't say we've bought anything overly unusual but we have recently bought a property in Falkirk that 3 specialist cleaning companies refused to go inside. The property had been neglected and lay empty for a number of years. Sometimes you've just got to get the Hazmat suit, mask, and gloves on and help out yourself.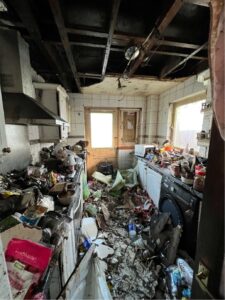 Thank you David for your time!
Please click the logo to go to the website