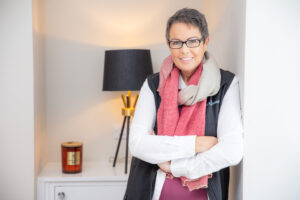 Nearly 10 years ago, the National Association of Property Buyers (NAPB) was founded with a mission to improve the standards and practices in an unregulated professional property buying industry. Over the years the association has grown and now has nearly 50 members from all over the UK. All members are dedicated to upholding the highest standards of practice. Their hard work helped thousands to sell their houses quickly and hassle-free. Today in our next part of the " Meet the Buyer" series we meet Rachel Wellbelove of FlexHomes.
We buy properties in the North East, for cash, in a timescale to suit you. No hard sell, no hassle and no fees either! We offer a confidential, no-obligation chat with Rachel the Founder of FlexHomes. No need to tidy up or worry about the condition of the property, we buy "as is". We understand everyone's situation is unique; which is why we never rush you and if you change your mind that is OK too. We buy using our own cash funds, our approach is to offer simple solutions and "certainty". We are here to help.
Who are you, and what's your background?
Hi, I'm Rachel and the Founder of FlexHomes Limited. I run a small people orientated company where I buy properties in cash in the North of England. I am one of the very few women working in the sector of buying properties off market for cash.
Where is your company based?
I come from the South East, work in the North and spend my spare time in Bahrain where my husband lives and works.
Where do you purchase property?
Our main focus is the North of England, Middlesborough to Penrith, Berwick to Carlisle. We offer hassle free, fee free quick solutions with no obligation.
What are your company's core values?
FlexHomes is founded on the basis that collaboration and relationships allow us to personalise the customer experience, which is why we place people at the heart of everything we do. We
are flexible, ethical and offer simple to understand solutions to problems.
Do you have customer reviews online?
Check out our website to see what people say about us www.flexhomes.co.uk and find out more about how we can help you.
What are the company's biggest challenges?
The biggest challenge in my mind is "trust"; people are familiar with using estate agents and obviously worry they are going to get ripped off by some unscrupulous house buying company!
Every conversation we have is about understanding the clients' needs and what works for them.
What's the key to running a successful property business?
Doing what you say you will when you say you will; being open and honest and being understanding and solution focussed.
Where do you see the Professional Property Buyer industry going?
With a greater focus by the government to tighten up the whole industry of property, there will be more focus on accreditations and due diligence surrounding all aspects of the market. As more people start to look to off market property sales for cash and quickly there will be greater regulations to protect consumers. As there should be.
Any other comment you would like to make
WHY ME – I do like a chat, which is why working with me is easy. My approach is based upon having aligned values and getting to know each other, simple really. I have over 30 years of experience in start-ups and
multinationals, a first-hand knowledge of the construction industry I offer a unique hands-on, real-world perspective to finding solutions and solving problems.
FUN FACTS – I love to travel (but I am not a fan of flying), my favourite food is Tapas, I have run the London Marathon, albeit very slowly and I hate exercise! I have a rescue cat and I love animals.
Thank you Rachel for your time!
Please click the logo to go to the website.