Continuing with our "Meet the Buyer" series, we proudly promote members of the National Association of Property Buyers. The NAPB is made up of professional property buyers up and down the country who uphold the highest standards of practice and conduct in their industry so that customers receive the very best service. Today we hear from Harry Miller of Estates UK.
Who are you, and what's your background?
We are Estates UK Ltd, a local family run business established in 1985. Buying and providing affordable housing to the people of Yorkshire and Lincolnshire. We buy houses, flats, land & commercial property. We predominantly buy to add to our ever-growing portfolio but we do also flip, develop and build. Our Homebuyers department is named as you would expect… 'HomeBuyers'.
Where is your company based?
We are based in Hessle, East Yorkshire
Where do you purchase property?
We buy property in Yorkshire and Lincolnshire. We like to be able to efficiently serve the areas we cover so basically anywhere we can drive to within 1 hour from our base.
What are your company's core values?
We make it easy for the seller by providing a 'No Chain, No Fee, No Stress service'. We 'Pay what we Say' at first instance and have built a reputation for over 30 years for standing on our offers. We also provide excellent quality affordable homes throughout Yorkshire and Lincolnshire. We tend to have a low turnover of tenants who tends to say they are happy with what we offer.
What are the company's biggest challenges?
The 'Cash for House' process appears to be frowned upon by many so it is sometimes difficult to convince vendors that it is a worthwhile process. We find that brand awareness helps with this and the fact that we have been around for so long. Also being a member of the NAPB gives vendors confidence that we are a part of an accredited group of House Buyers.
What's the key to running a successful property business?
Plan your path and stick to it. This has become increasingly important over the past couple of years with the sharp rise in house prices and customer expectations. It is very easy in times like this to get caught up in the frenzy. We have stuck to our business plan and it has worked.
Where do you see the Professional Property Buyer industry going?
We predict this industry to flourish. It appears that vendors are becoming more aware of the advantages of selling directly to Property Buying Companies. The initial thought of 'they are going to offer me peanuts' is fading with the realisation that actually, this process is a lot easier, quicker and financially beneficial. We as an industry need to keep pushing this message to homeowners.
What's the most unusual property you have bought?
We have bought many interesting properties over the years, including the oldest building in Barton Upon Humber. However one of our most recent interesting buys was a plot of land in Winterton, North Lincolnshire, which we purchased and developed into 3 detached, 3 bedroomed dormer bungalows in Winterton. This is something we are pursuing to do more of.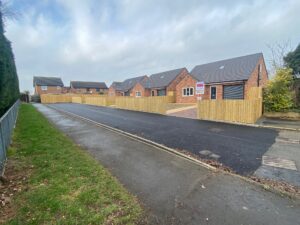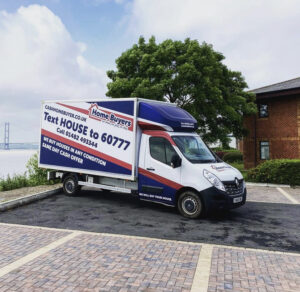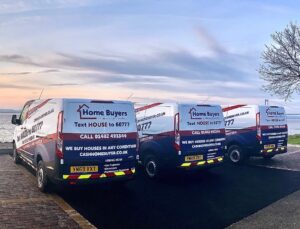 Thank you for your time!
Please click the logo to go to the website